Dialogue of Black Jewish Relations at NYU Gallatin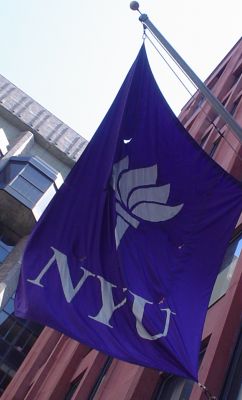 This week, on Thursday the 12th, I will be a featured panelist at New York University's Gallatin School. I will be on a panel discussing Black and Jewish Relations as part of their Black History Month Programming. From the look of the panelist it's going to be a lively and engaging discussion. More information is provided beneath. Also, they are asking people to RSVP, which I believe is so they have an approximate head count. Details below:
Title:
Black History Month – Brick by Brick: Rebuilding Black-Jewish Alliances – A Discussion
Category:

Special Events

Date:

Thursday, February 12, 2009

Time:
6 p.m. – 8 p.m.
Calendar:
(saved in multiple calendars)
Contact:
Nicole DeRise

Location:
The Jerry H. Labowitz Theatre for the Performing Arts, 715 Broadway, Main Floor, Enter at 1 Washington Place
Open to public?:
Yes
Complete Description:
Thursday, February 12, 2009
The Jerry H. Labowitz Theatre for the Performing Arts
6:00pm – 8:00pm
715 Broadway, Main Floor
(Enter at 1 Washington Place)

President Obama urges us to come together as one nation and work to renew old alliances and forge new and enduring partnerships.

Alliances between Blacks and Jews have played major roles in shaping American politics and culture. Radical social movements from labor to civil rights were built on Black-Jewish coalitions, influencing civil rights legislation and many other social justice initiatives.

Tensions over housing, community control of schools and other issues eroded Black-Jewish relations but did not completely destroy grass-roots interactions. However, public feuds by leaders from both groups who continuously fling accusations of racism and anti-Semitism have overshadowed the work in communities where Blacks and Jews live side-by-side, promoting peaceful co-existence and social change.

With the election of Barack Obama, America is at a decisive moment in race relations. This discussion examines the history of Black-Jewish solidarity and its collapse, and how understanding the causes of conflicts between these groups may lead to solutions to and development of a model to resolve conflicts among other racial and cultural groups.

Moderators: Michael Dinwiddie, Associate Professor, The Gallatin School, NYU
George Shulman, Professor, The Gallatin School, NYU

Participants: Eric Adams, Senator, New York State
Hasia Diner, Professor, Hebrew and Judaic Studies, NYU
R. L'Heureux Lewis, Assistant Professor, The City College of New York
Dov Hikind, Assemblyman, Brooklyn, New York

Performance: Judith Sloan, Adjunct Professor, The Gallatin School
Please RSVP to studentaffairs.gallatin@nyu.edu or call 212/998-7375.