I write this post with a heavy heart for the people of Haiti and its Diaspora. As you likely well know by now Port-au-Prince, the nation's capital was hit with a 7.0 earthquake and many sizable aftershocks. Given that Haiti is the most impoverished nation in the Western Hemisphere, the consequences of this "natural disaster" are far beyond what many of us can conceive. I see this as a time for us to join in support in spiritual, emotional, physical and economic ways.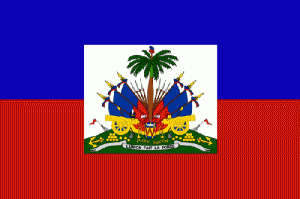 Beneath I have included some immediate ways that you can donate and offer aid from abroad. I have opted for donating with AmeriCares because of their long standing relationship with relief work in Haiti, their four star ranking from charity navigator, and their expertise/infrastructure in similar crises. In times of crisis, relief is needed and after watching the American Red Cross stumble, squander and misappropriate funds from Katrina Relief I decided to exercise a greater degree of caution with my donations. No matter where you chose to donate, God willing, some help will be given. So please give freely so that we can help our dear brothers and sisters of Haiti.
Partners in Health (comes highly recommended)
Yele (Wyclef's Organization – this is a smaller org and has been getting a lot of hits and is struggling with their website and possibly other matters)
An additional list of options here and a great post with options from South Side Scholar here.
While I am not Haitian (the francophone name L'Heureux is just a given name from my mother) I feel a special kindredness with our brothers and sisters there. While the poverty and squalor are often concentrated on, Haiti remains our first liberated republic which was won through struggle. Now is the time to practice what Dr. John Henrik-Clarke preached, "PanAfricanism or Perish." Let's move from ideology and voyeurism to activism and engagement.
Special thanks to @alone_cuzzo @aisha1908 @saigrundy @Ssidescholar