This week "Waiting for Superman" premiered nationally and it has reignited the conversation on the United States' failing schools. The film stirs concern, but also presents an all too narrow portrait of what's really happening in schools and what we know about reforming schools. This week I'll be dropping a number of pieces in part inspired by the film's arrival and the excitement around education reform. Keep on checking back and I'll keep on posting. Please check out my review of the film on theGrio.com. Here is an excerpt: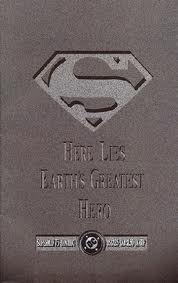 Waiting for Superman is a powerful film about educational reform and the potential of our schools from the same team that brought us the Academy Award winning documentary An Inconvenient Truth. Unfortunately the filmmakers leave the audience hoping for a change that is as likely as a caped crusader appearing in real life.
While the film taps into the concerns that many of us have towards a failing educational system, it fails to provide a full portrait of what is really happening in the nation's schools. If you're interested in heart wrenching stories, see this film. But if you are interested in changing education make sure you bring your x-ray vision so you can see beyond the veil of what the filmmakers are advocating.
For more click here