For the past few weeks I've remained unsettled by the videotape of Derrion Albert's death at the hands of Black youth in Chicago. Like many, I avoided the tape for days on end, only to finally watch it in horror, with pain, and without direct recourse. This feeling of paralysis that many of us have felt is not one that is new to our community, whether it was the viewing of Emmett Till's body in Jet or the railroading of the Central Park Five, the loss and defilement of Black male life at the hands of those Black, White or other remains sickening.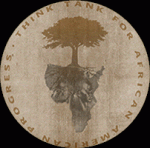 We, the concerned, the tired, and the committed have a rare opportunity to join not just in frustration, but in production. This week, at the Think Tank for African American Progress' meeting in Memphis, Tennessee entitled: "What is the future of Black Boys?" While the media, and by admission in many of our community, suggest there is little being done to combat the conditions that black male youth face, there is work, there is opportunity, and there is the need for your voice and energy.
The Think Tank for African American Progress is a young organization birthed from the Brothers of the Academy with a unique mission and method of operation. This meeting marks the 4th in a series of ongoing discussions and actions surrounding the conditions that African Americans face and create. The think tank uniquely does the work of on problems as well as solutions! When conditions are detrimental, the question is asked, "What can be done to create change?" When conditions are producing the results we desire the question is asked, "What can be done to replicate this success?" Another of its unique features is the structure and value of collaboration. All participants, whether a concerned community member or renowned scholar have input in the structure and solutions offered by the Think Tank. Under the model, differing experiences lead to differing expertises, which lead to the diverse collaborations. Our community is certainly in need of diverse solutions to common challenges.
While not everyone will be able to make it to Memphis this week, there is much that can be gained and contributed to this ongoing work. Soon after the meeting, presentations and documents that emerge from the meeting will be made available via the Think Tank's website. While so much time is spent on concentrating on what is "going wrong" with our community, Black males in particular, this is a unique opportunity to move from a discussion of Black men as endangered and disconnected to a conversation where care, concern and community lie at the center. On this 14th annivesary of the Million Man March, let's put in the work to move the condition of Black boys from crisis and construct a new future for Black boys and more healthy Black community overall.