A year ago, I began a series on Kwanzaa, this year I will finish it (thanks to all who remember I didn't and reminded me all year, accountability) Here's entry one! Habari Gani?
"Pro-Black like Craig Hodges but my dashiki's in the cleaners." – Common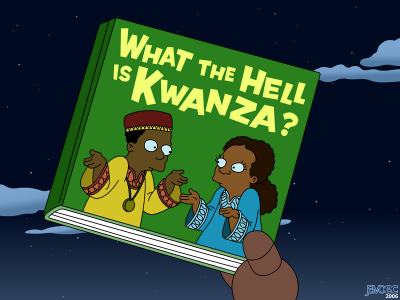 Being Pan-African is a weird thing. To many folks it means wearing dashikis, avoiding swine, and shouting ase at every opportunity. I, however, realize that you aren't going to do that. For most Black folks, the holiday of Kwanzaa is one tied to Pan-Africanism and thus gets mentioned more in their living rooms on TV commercials than at family gatherings. I've decided we've been frontin' on Kwanzaa for no real good reason. So here are some pre-emptive responses to questions and concerns.
Read more of why you should Quit Frontin on Kwanzaa here