"Everything was made for White kids–because this school is made for White kids–because this country was made for White kids."
-Charles Donalson, African American male, student at
Oak Park and River Forest High School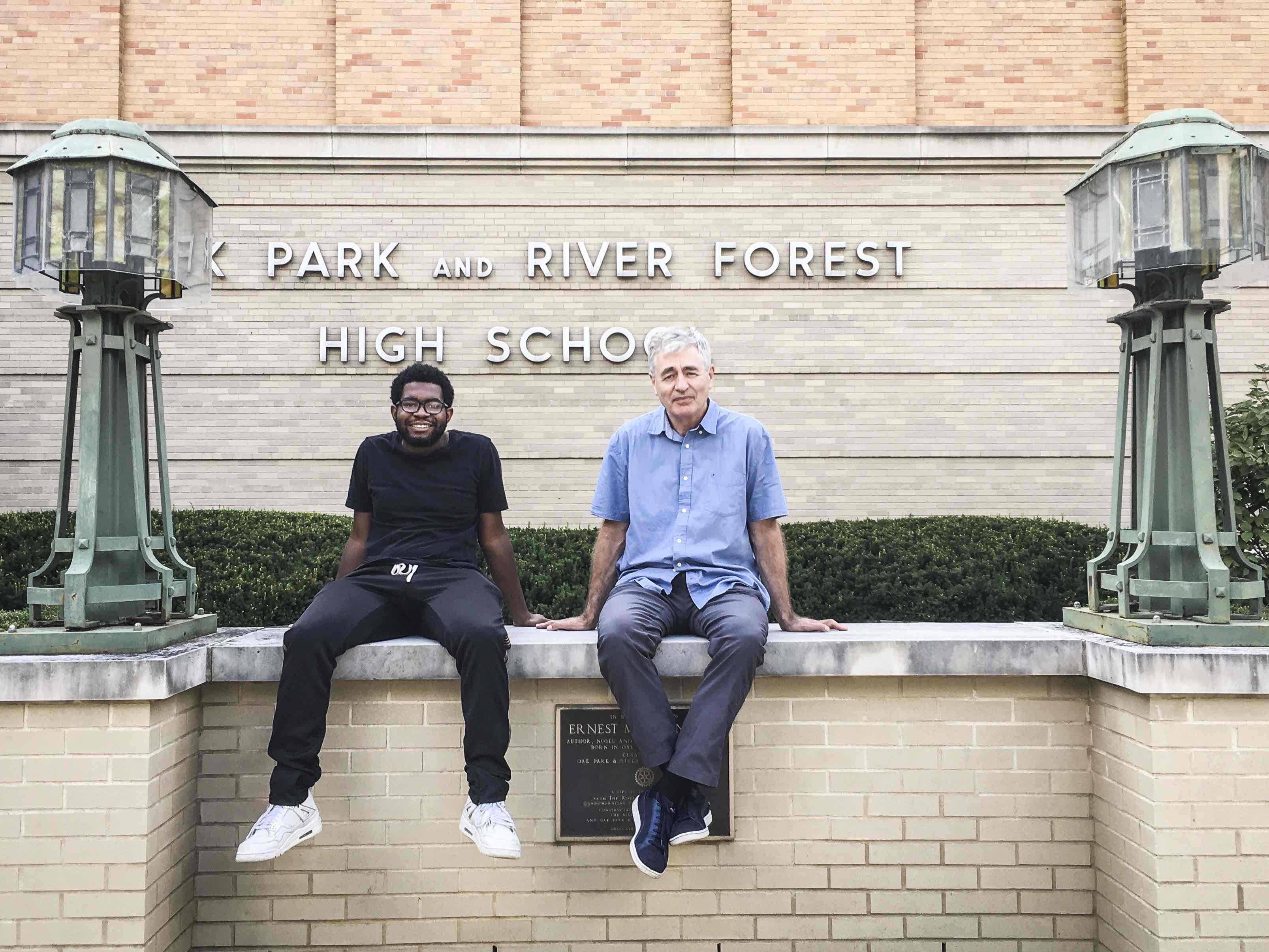 Good schools aren't good for everybody. That is one of the things I learned quickly as I began to study schools that were widely celebrated for achievement and diversity, but there was much more beneath the surface. America to Me, a new documentary series directed by Steve James of Hoop Dreams fame, has begun airing on Starz after receiving critical acclaim at Sundance earlier this year. The 10 part series is just four episodes in, but from its opening it's clear that the series goes beyond celebrating the school's diversity and is attempting to grapple with race and racism. On this alone, I recommend the series but that doesn't mean it's without issues.
The series, so far, highlights the lives of several students at Oak Park and River Forest (OPRF) High School in suburban Illinois. In addition to the students and parents who are followed throughout a year, we hear from faculty, administrators, and school board members. The students are involved in an litany of activities: wrestling, spoken word, cheer, drill, as well as students who do no extracurriculars. There are students who are freshman, seniors, heterosexual, non-binary, biracial, and the list goes one. Despite all this diversity, the main students and families followed by the crew are all Black (or at least have one Black parent). For viewers, this is great for showing what its like to be Black, in its many iterations, in a school like OPRF. Oak Park, as its commonly called, is the kind of school that has great amenities, receives academic accolades, and whose optics look like they're pulled from a college campus website. Still, the experience of Black students there is markedly different. For example, in 2015, 23% of the student body was Black, but 53% of students who got suspended were Black. For decades now, even in schools that are well-appointed, Black students have bore the brunt on unequal treatment. For Black folks, this is not an entirely new story, but that is also why Charles' words that open this post are so important. Charles doesn't start with the achievement gap or Black underperformance–we have no shortage of writing or documentaries on that, instead he highlights the pervasive culture of white advantage.
If there is one thing that is glaringly absent from America to Me it is the voices and experiences of White students and families who accrue the spoils of suburbia whether traversing town or selecting advanced placement courses.