Education Link Round Up
There is a lot going on right now in the world of education. So much that I'm just going to drop a bunch of links and brief commentaries for you to check out. As the spring blossoms, so do questions about the future of education from pre-K through higher education. I look forward to your thoughts.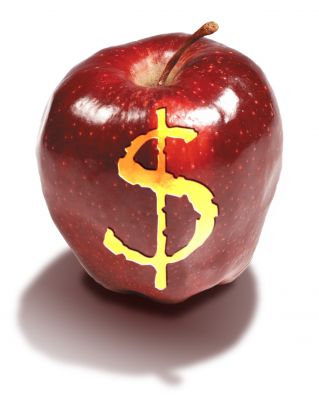 The New York City Council's Committee on Higher Education will have a hearing Tuesday to discuss the CUNY Opportunity programs such Search for Education, Elevation and Knowledge (SEEK) and the Black Male Initiative (BMI) which provide access and support to important communities. The budget cuts of NY are real and will have real consequences if people don't stand up and make sure programs like these are supported!
An interesting article on Teach for America which highlights the Urban Institute's study on positive effects of TFA teachers in North Carolina in high schools. And asks if cities are behind the curve in accepting TFA teachers.
Here's a quiz: Which of the following rejected more than 30,000 of the nation's top college seniors this month and put hundreds more on a waitlist? a) Harvard Law School; b) Goldman Sachs; or c) Teach for America. If you've spent time on university campuses lately, you probably know the answer. Teach for America
The article really seems to oversell the Urban Institute's findings on North Carolina. There remain big questions about TFA teacher performance, just as big as there remain about traditional public school teachers. Either way, our children need the best they can get.
Speaking of Unions, quality, and obligations, the Union movement in Charter schools, like KIPP is gaining attention and supporters/dissenters.
So this spring Ms. Nelson, 39, once skeptical about unions, helped lead an effort to unionize the teachers at the school, KIPP AMP, thinking that a contract would provide a clearer idea of expectations and consequences.

But now, with the state's labor board scheduled to vote Wednesday on whether to certify a union at the school, Ms. Nelson has changed her mind again, withdrawing her support from a unionization drive that she says is proving to be a distraction and more about power than children.
The issues of charter schools, which was during the Bush Administration very controversial, in the Obama administration goes largely unquestioned, but the issue of unionization is resurfacing some old tensions in education. It will be interesting to see how this plays out in New York, Detroit, and around the nation.
The NY Times publishes an Op-Ed on the futility of graduate education as it is currently structured.
The emphasis on narrow scholarship also encourages an educational system that has become a process of cloning. Faculty members cultivate those students whose futures they envision as identical to their own pasts, even though their tenures will stand in the way of these students having futures as full professors.
I don't wholly disagree with the Op-Ed's analysis but having sat on Graduate School executive boards, national committees on graduate education, there is a lot that he conflates in graduate training. In reality, divisions in degrees and programs is partially designed to provide a "division of labor" and outcome. But I'm definitely interested in greater interdisciplinarity and collaboration.
John Jackson writes about Mary Ann Mason's commentary in the Chronicle on the relationship between gender and tenure (can't find an online version of Mason's original so I'll post a quote from From the Annals of Anthroman).
Mason doesn't think it is an arbitrary coincidence that the uptick in part-time/adjunct instruction has coincided with an increase in the number of women getting Ph.D's. However, this isn't the result of a sexist conspiracy hatched by some purposeful Patriarchy. According to Mason, it is the substantively gendered byproduct of a formally gender-neutral process.
I have had a number of conversations with current and aspiring graduate students who are women about the tenure process, this should be a must read article and consideration. The deep ways that inequality is structured in prima facie neutral terms.
There is also new report which details the gap in graduation rates between the city and the suburbs
It is no surprise that more students drop out of high school in big cities than elsewhere. Now, however, a nationwide study shows the magnitude of the gap: the average high school graduation rate in the nation's 50 largest cities was 53 percent, compared with 71 percent in the suburbs.
The urban-suburban gap is interesting to me, but not nearly as interesting as the gaps that happen within more suburban. Guess we'll have to wait until I drop "Inequality in the Promise land" to get some more insight into that.
While you're waiting on me get my book worked out you need to check out "Beats, Rhymes and Classroom Life: Hip-Hop Pedagogy and the Politics of Identity" by Marc Lamont Hill. This is a serious book for all those who are interested in Hip-Hop, education, and youth culture at large.