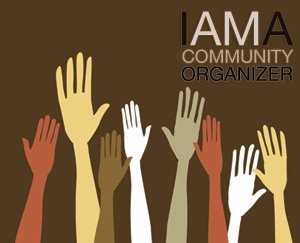 The election of Barack Obama and Joe Biden (dang, I keep forgetting about him) one week ago was a remarkable event. While most folks will look at the election of Obama as simply an act of racial transcendence, in reality, it represents one of the most sophisticated, yet grounded electoral campaigns in modern history. Having working with the Democratic party in the past, I can imagine the transition to the Obama model of organizing wasn't without bumps and imperfections, but the end result was powerful. Despite Guiliani and Palin smearing (and this was indeed a smear to them) community organizers, the Obama campaign embrassed these everyday folks with a deep commitment for community development and change. While many of us contributed in our own ways to the campaign, I am forever impressed and indebted to the brave folks who went to organizing for the Obama Campaign fulltime. I'm thinking particular of folks who gave up steady jobs for the prospect of a campaign that was often counted out before he began. My hat is off to the folks I know personally who made that sacrifice and brought the victory home:
Monique P.
Shimaa A.
Jackie B.
Christina H.
And I'm sure I'm forgetting others, please charge it to my head and not my heart. Nothing but respect to you all. Though I did not know him, Terence Tolbert, was one such courageous person that was unable to see the victory while on this side. Thank you all for putting in hours beyond hours … ironically, now the work begins!
Beneath you can see a version of the electoral map that more accurately reflects the way the nation voted. For more information on this check out Mark Newman of the University of Michigan's page.